Announcement:
Mall Workout Cancellation


Buangkok Square

4 September

Punggol Plaza

All sessions in September

Sun Plaza

All sessions in September

Download the Healthy 365 app for the latest details

What are mall workouts?
Ever wanted to try kickboxing, KpopX Fitness or other interesting excercises? Mall workouts provide an hour-long workout that is fun, interesting and action-packed. Use it to bond with your family and friends, or as a way to relax after a hard day's work!
These activities are held on weekday evenings or during the weekends. With many Health Promoting Malls offering various activities and time slots to choose from, you will definitely be able to find something for you. These activities are also FREE!
You can download a copy of the mall workout schedule and locations here.
To check session availability and to book your session*, please download the Healthy 365 mobile app.
*Do note that sessions may be cancelled due to unpredictable weather.
Benefits of exercise:

IMPROVES STAMINA AND FITNESS

LOWERS BLOOD PRESSURE AND BLOOD CHOLESTEROL



IMPROVES QUALITY OF SLEEP
Most Singaporeans eat out at least once a day. But eating out can be less healthy as often, the food is more oily and salty.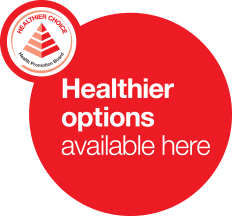 You can now choose healthier food and drinks through the Healthier Dining Programme, a collaboration between HPB and F&B establishments in shopping malls.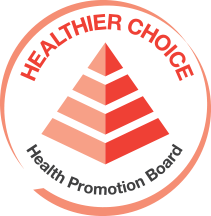 Or if you prefer to cook your own meals, choose healthier ingredients that have the Healthier Choice Symbols when you shop in supermarkets at our Health Promoting Malls.
Need a little help to quit smoking? Our pharmacy-based I Quit centres are conveniently located at shopping malls islandwide.

Registration of participants for the i quit programme

Free counselling by pharmacists for participants of the I Quit programme (by appointment)**

Provision of information by pharmacists on nicotine replacement therapy

Collection point of incentives to successful participants of the i quit programme after validation of their smoke-free status
**Free counselling is available for smokers who have joined the I Quit Programme and have contacted the participating pharmacy to make an appointment.
For the full list of Pharmacy-based IQuit centres, please visit www.healthhub.sg/programmes/IQuit.
For more information, please call us at 6896 7626 (Mon - Fri, excluding Public Holidays, 10am - 6.30pm)
or email us at mallworkout@team-axis.com.