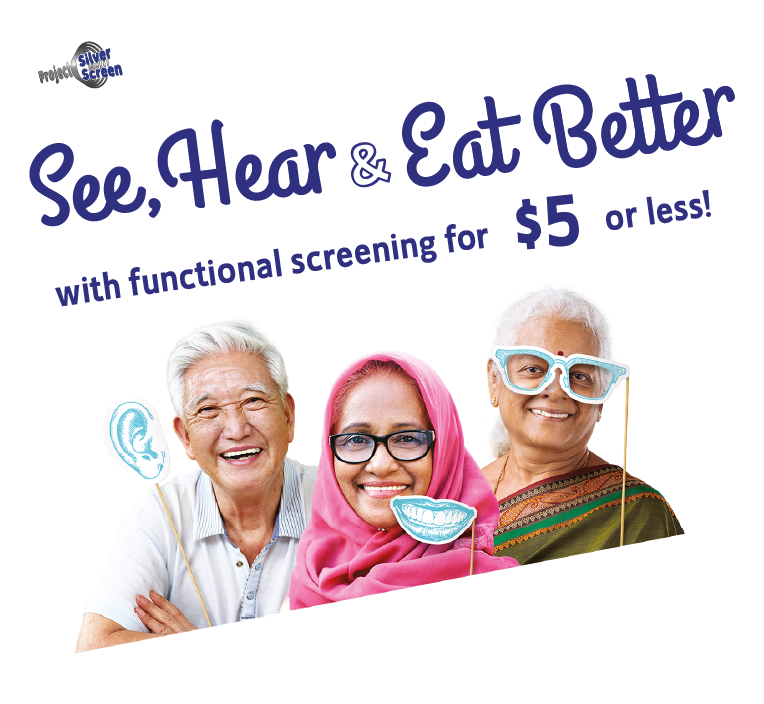 Project Silver Screen is an affordable, nationwide functional screening programme for Singaporeans aged 60 and above.
Find out if your eyes, ears and mouth are in good health for $5 or less at a screening event near you!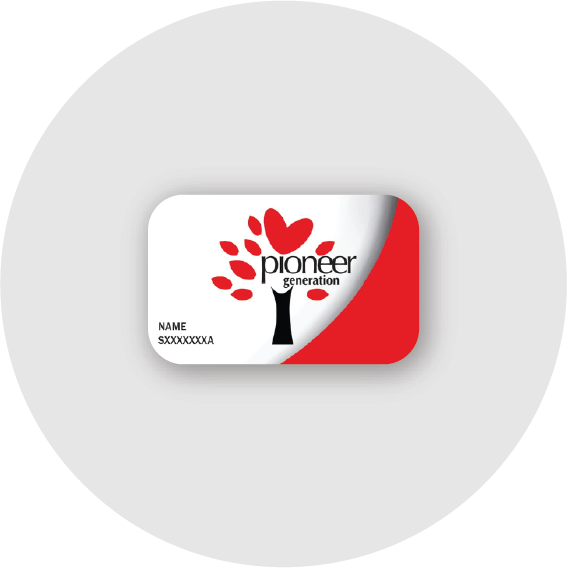 $0
Pioneer Generation
Card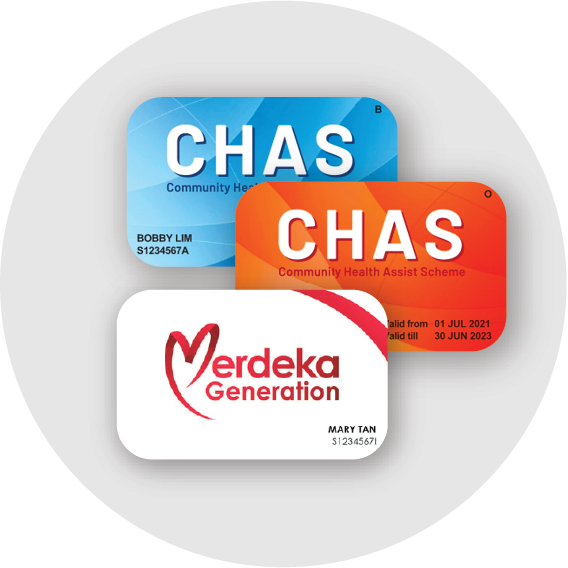 $2
Community Health Assist Scheme (CHAS) Card Blue or Orange and Merdeka Generation Card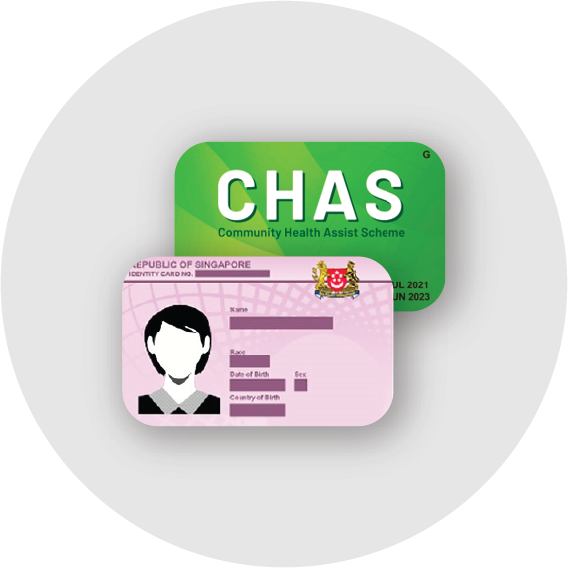 $5
Community Health Assist Scheme (CHAS) Card Green and Other Eligible Singapore Citizens
*These charges cover the cost of basic oral, vision and hearing tests only. You may incur additional costs for follow-up appointments and assistive devices.
What is Functional Screening?
Select Language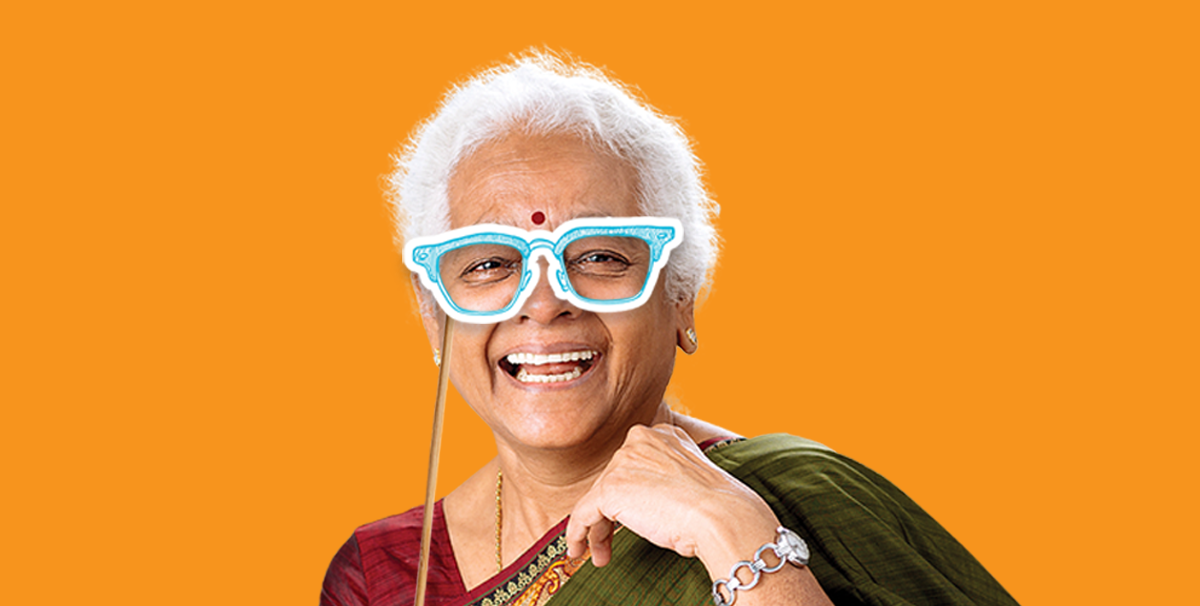 Go for regular eye checks. Remember to bring your spectacles, if any.
Wear sunglasses with ultraviolet (UV) ray protection when out in the sun.
Keep chronic disease(s) such as high blood pressure or diabetes under control.
Stop smoking.
If you experience any of the following, see an eye care professional.
Cloudy, blurred or dim vision.
Double vision.
Fading or yellowing of colours.
Pain in the eye, red eye, or swelling of eyes.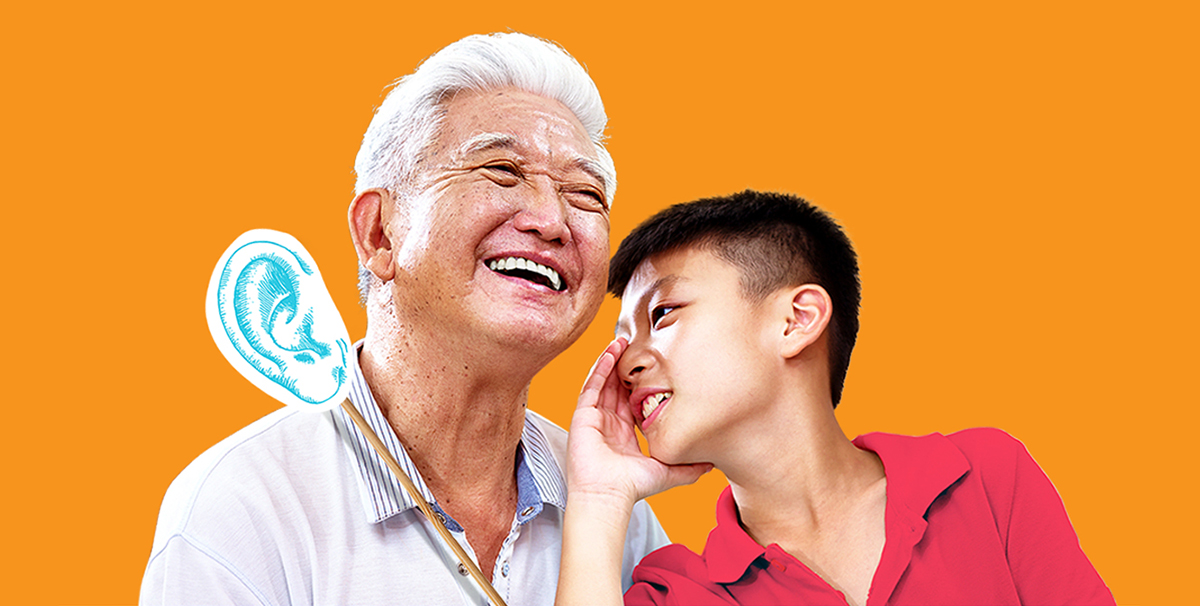 Avoid listening to loud sounds/music.
Use earplugs and/or stay away from places that are very noisy.
Avoid putting objects in your ears.
Use ear drops to soften ear wax. If it persists, get your doctor to remove it.
Avoid using cotton buds to clean your ears.
If you experience any of the following, do see an audiologist (a professional who assesses and manages children/adults with hearing loss) or an ENT (Ear, Nose and Throat) specialist.
Difficulty in hearing.
Asking others to repeat themselves.
Turning up the volume on the television or radio.
Pain in your ear.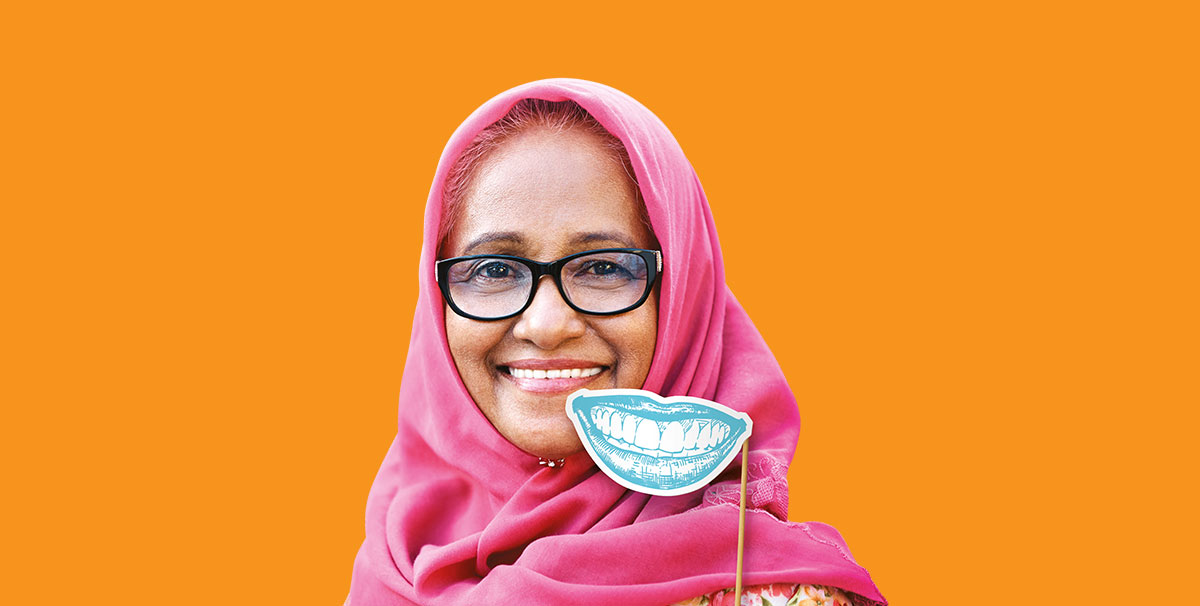 Oral Health
Brush your teeth twice a day for at least 2 minutes each time. Remember to brush your tongue too.
Floss your teeth daily. Cleaning between your teeth can help prevent cavities and gum disease.
Cut down on sugary drinks and snacks.
Stop smoking.
Visit your dentist annually to detect and treat oral conditions, if any.
Denture Care
Brush your dentures daily using a soft-bristled toothbrush. This is to remove food deposits and dental plaque from all surfaces.
Soak your dentures in plain water after cleaning them to maintain their shape.
Consult your dentist immediately if your dentures become loose or cause discomfort.
Visit your dentist at least once a year even if your dentures fit well.
If you experience any of the following, please consult your dentist.
Bleeding or swelling in the mouth.
Pain or soreness in the mouth.
Broken/loose teeth or dental fillings.
Difficulty in chewing.
Persistent bad breath.
Broken/loose dentures.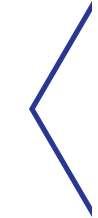 Previous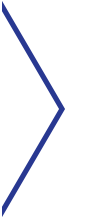 Next
Convenient one-stop functional screening

Head down to a functional screening session in your neighbourhood to get your eyes, ears and mouth checked!
Get fitted for assistive devices such as spectacles, hearing aids and dentures if needed, and at an affordable cost.
What should I expect?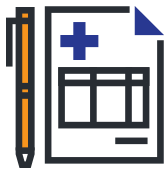 Receive your results
on the spot.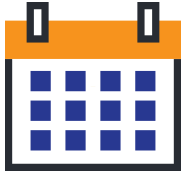 Receive a referral for
follow-up, if needed.

Things to bring along:
NRIC
Pioneer Generation Card, Merdeka Generation Card or Community Health Assist Scheme (CHAS) Card, if applicable.
Assistive devices (i.e. dentures, spectacles, hearing aids) you are currently using, if any.
For more information, please contact the AIC Hotline

1800-650-6060
Mon-Fri: 8.30am to 8.30pm*
Saturday: 8.30am to 4.00pm*
* Excluding Public Holidays
Find answers to commonly asked questions here:
FAQ
Project Silver Screen is a collaboration between Ministry of Health and Temasek Foundation. It is made possible by the Health and Wellness Endowment, gifted by Temasek, as well as support from corporate donors and community partners.
Acknowledgements
Programme Partner

Diamond Sponsors

Gold
Sponsor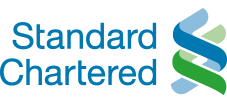 Partner Organisations

Silver Sponsors
Pontiac Land Group | NTUC FairPrice Foundation
Basic Sponsors
Abbott | Neo Group Limited | PwC Singapore