Toggle to find out more.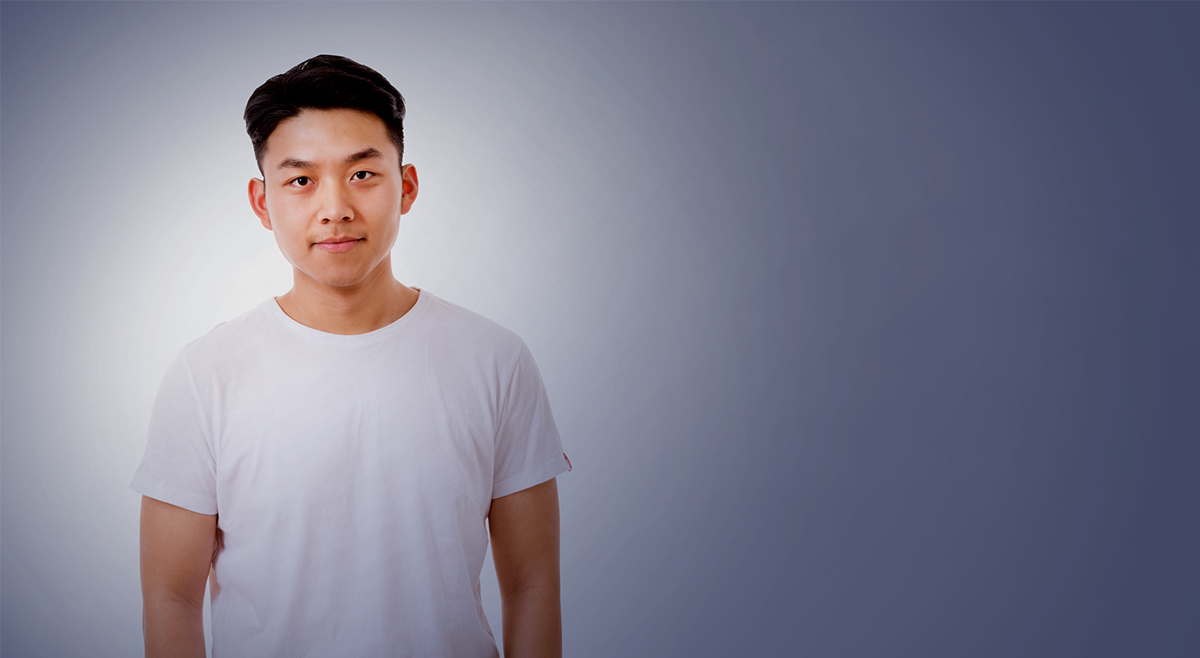 A

28-day


journey
with us.
A lifelong step towards peace of mind.
Like most smokers, you know that smoking harms yourself, as well as your loved ones. That is why you're here. But it can be a long and difficult process that takes countless tries. That's why we're here to journey with you, every step of the way.
Sign up
How I Finally Kicked The Butt
They've done it, and so can you. Watch this video and let Farihin, Teresa and Karl's quit journeys inspire you to begin yours today.
How 'I Quit' helped me quit smoking
Hear how 'I Quit' has helped them kick their habit on their respective quit journeys.


How I overcame my quit struggles
Hear the struggles they faced during their quit journeys and know that you too, can overcome yours today.
Tips that helped me quit smoking
Let their quit tips guide you along your smoke-free journey today.


How your life will change
Quitting is not easy and you will understandably be concerned at how your life will be affected. Flip the cards below, and see how quitting will instead change your life for the better in the long run.
"I feel like I can't function after three days without smoking, and I look so tired."
It's normal to feel this way, but this discomfort will be worth it, because you'll never feel this way again once you grit your teeth and see it through. Your everyday functioning will no longer be dictated by cigarettes.
"I can't help looking at others smoking — how can I quit when I want what they have so much?"
What you might not see, is how they may also feel trapped in a cycle. When they look at you, they see a person who has the resolve to take a firm step towards quitting. So while it's tempting to do it, don't ever look back.
"It is so hard to quit when all my friends are still smoking."
Smoking hurts your body, and true friends will not want that for you. And what about the friends and family who have always wanted you to drop the habit? You'll be making them so proud.
What's stopping you from quitting?
One cigarette contains more than 7,000 chemicals, of which 70 are known to cause cancer. Even one cigarette can hurt your lungs, blood vessels, and increase the risk of cancer. Cutting back is not enough, you have to quit entirely.
The most important thing is not to give up on yourself. Many people who quit made several attempts before they finally quit completely. Just remember, each quit attempt can be a chance for you to better understand what triggers a relapse, so you will know what to do or avoid on your next try.
If quitting on your own is not your preferred option, you can also speak to your doctor, pharmacist or call the QuitLine at 1800 438 2000 for more help.
Studies have shown that pharmacotherapy (medication and nicotine replacement therapy), together with counselling, can double your chances of quitting for good.
It is true that you may feel uncomfortable during the quitting process as withdrawal symptoms may set in. However, this is only temporary as your body is in the process of healing itself.
Here are some reasons why you feel this way:
| Symptoms | Reason |
| --- | --- |
| Coughing | Lungs are clearing away tar, dead cells and extra mucus. |
| Light-headedness or dizziness and headache | Body is getting extra oxygen and less carbon monoxide. |
| Constipation/ Stomach pain | Intestinal movements may slow down for a brief period. |
| Fatigue and difficulty concentrating | Body takes time to adjust to the lack of stimulation from nicotine. |
| Increased appetite | Sense of taste and smell improves. |
| Tingling of hands and feet | Blood circulation improves with more supply of oxygen to the fingers and toes. |
You may not smoke as often as your friend, but "light" smoking can still shorten your life. A study found that even people who averaged less than one cigarette a day over their entire lives were 64% more likely to die earlier than people who never smoked. And for those who smoked between 1 – 10 cigarettes a day, that risk rose to a staggering 87%.
So even if you consider yourself a social smoker, there's good reason to drop the habit.
You can quit at any age. Your body starts to heal within 8 hours after quitting. In 1 year, the risk of heart diseases is reduced by 50%.
After 2 to 5 years, your risk of stroke is similar to that of a non-smoker.
Filter cigarettes do not reduce the harmful effects of smoking for the following reasons:
Smokers subconsciously block the filter vents with their hands and mouth. As a result, the harmful chemicals are not filtered out effectively.
Smokers tend to inhale deeply when smoking low-yield cigarettes to get a nicotine high.
Smokers are lulled into a false sense of security. Studies show that lower tar levels have little or no effect on reducing the risk of lung and heart diseases and only slightly lower the risk of lung cancer.
E-cigarettes are not risk-free, because they deliver nicotine into your body.
Nicotine is both addictive and harmful as it can decrease your appetite, increase your heart rate and increase blood pressure. Sweating, nausea and diarrhea can even occur in the case of nicotine poisoning.
In addition to nicotine, e-cigarettes, which are illegal in Singapore, can also contain other substances such as formaldehyde and acetaldehyde which can increase the risk of cancer.
Some medication, such as nicotine replacement therapies (NRTs) help to reduce withdrawal symptoms so you can focus on resolving issues that cause you to pick up smoking. Speak to your doctor, pharmacist or call the QuitLine at 1800 438 2000 to find out more.
Prepare yourself
A week


before your quit day:
| | |
| --- | --- |
| 1 | Write down your reason(s) for quitting |
| 2 | Decide on your quit method |
| 3 | Have an emergency plan to beat unexpected cravings (e.g. a workout session) |
| 4 | Talk to a Quit Consultant and decide what's the best way for you to start |
A day


before your quit day:
| | |
| --- | --- |
| 1 | Throw away all ashtrays, lighters and cigarettes |
| 2 | Plan activities to occupy yourself with. Discover free activities on Healthy 365 to kickstart your journey. |
| 3 | Rally your friends and loved ones to for help and moral support. Or if you prefer, get a close friend or family member to be there for you. |
Quit Methods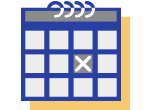 Cold Turkey
Decide on a stop date and stay firm on that decision. We're not going to sugarcoat it – it's difficult, but highly recommended because it has been effective for many I Quit programme quitters.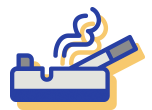 Gradual Reduction
Cut down on the number of cigarettes smoked each day, and slowly reduce to zero by a targeted date.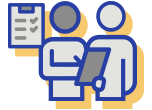 Seek Professional Help from Quit Advisors and Pharmacists
Your level of addiction will be assessed before a personalised quit plan is created for you by our trained Quit Advisors and Pharmacists. They will also listen without judgement and counsel you on how to manage your cravings and triggers.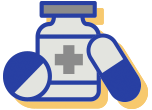 Medication
Prescription drugs such as Varenicline and Bupropion Hydrochloride tablets weaken the urge to smoke, and reduces nicotine withdrawal symptoms.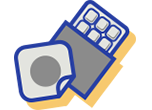 Nicotine Replacement Therapy (NRT)
NRT works by releasing small amounts of nicotine into your body to counter the cravings and relieve withdrawal symptoms. Paired with counselling, pharmocotherapy doubles your chances of quitting for good.
Coping with withdrawal symptoms
Experiencing withdrawal symptoms is common, especially during the first few weeks of quitting. But take heart — withdrawal symptoms are signs that your body is recovering. Here are some ways you can manage them.
"I keep having constant cravings to light up again."
As your body clears out the nicotine, you will feel a strong urge to replenish it, because of its addictiveness.
Distract yourself by doing something else.
Some simple techniques to handle such cravings also include:
Delaying lighting up
Deep breathing exercises
Drinking a glass of water slowly
"I feel so easily irritable when I'm not smoking."
Your brain is adjusting to a nicotine-free life.
Do relaxation exercises.
Listen to soothing music.
Catch a movie (ideally something light-hearted, such as comedies).
Warn your family and friends of potential irritability.
Do light exercises like brisk walking as it releases endorphins to lift your mood.
Take a whiff of peppermint oil or drink peppermint tea to calm nerves.
"I get headaches when I stop smoking for a while."
Your brain is most likely adapting to the increased level of oxygen.
Get enough sleep.
Stay in quiet, relaxed surroundings.
Go easy on your eyes by reading and watching TV with adequate lighting.
"I feel so tired and unfocused when I don't smoke."
Nicotine is a stimulant that forces your body to feel awake. As your blood circulation improves, you will feel fresh without the need to smoke.
Get enough sleep.
Don't tire yourself out.
Do light exercises like brisk walking.
Take small, regular meals to regulate your blood sugar level and boost your energy.
Replace coffee with ginger or herbal tea to perk up.
"I keep coughing after I stop smoking. What's wrong?"
Your lungs are starting to function properly again and are working to clear tar, dead cells and extra mucus accumulated from the cigarettes.
Sip warm water.
Suck on sugar-free cough drops.
"I feel a weird tingling sensation in my hands and legs."
It is a sign that your blood circulation is slowly improving and more oxygen is getting to your fingers and toes. This will stop when your body adapts to the improved circulation.
Go for hand and foot massages.
Distract yourself with a walk or by picking up a book.
Do stretching exercises or yoga.
How others did it
It's a long journey, but not an impossible one. Let these stories from our other quitters motivate you on your own path towards quitting.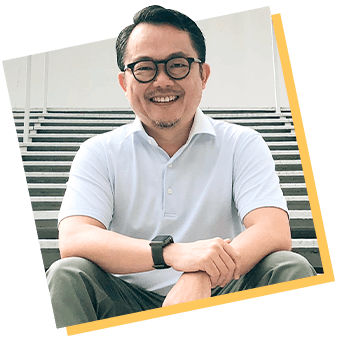 "I smoked for 25 years and was known as a heavy smoker in my group of friends. I tried to quit several times using nicotine gum and patch, but failed. I wanted to quit for my child, when I found out that my wife was pregnant.
Despite experiencing jitters and being easily irritable for the first few weeks going cold turkey, I decided to face my cravings head on and remind myself that what I sought from cigarettes was really not there. I can find what I truly want in life somewhere else."
Benjamin Lee, 49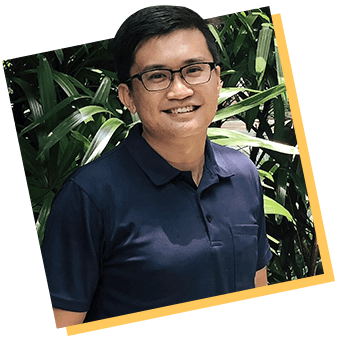 "I smoked for 18 years before finally quitting in 2018. It was only when a close relative of mine passed away that I had the motivation to quit. My biggest struggle in the quit journey was being surrounded by friends who smoked. The urge to ask them for a cigarette was very real! To fight this, I started a healthy routine where I ran up to 5 times a week and reduced my drinking sessions with my friends. I also tried to sleep longer to shorten my days, so that I can reduce my smoking frequency. My advice is to set your mind on quitting and stay focused on that. As each day passes, the struggle will lessen."
Eugene Foo, 33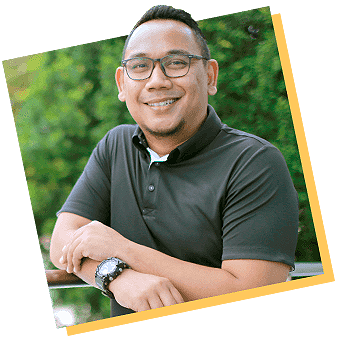 "I smoked for 19 years of my life. At 18 months old, my second child was admitted to the hospital for asthma. The doctor told me that the cigarette smoke which lingered on my clothes probably affected my child. I did not want that to happen again, so I decided to quit smoking.
I found tweeting about the quit journey really helped me through it. My advice is to find the right motivation to quit that can give you determination to do so."
Shahreil Bin Bakri, 38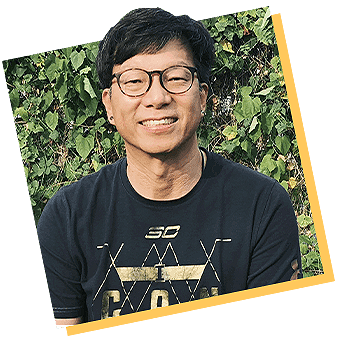 "I have smoked for almost 20 years. One day, I saw my 5 year old daughter imitating my smoking action, and I decided that it was time to quit. There were withdrawal symptoms that I had to persevere through. Avoiding tempting situations such as leaving the club early really helped. Running was also a great distraction for me, especially after seeing health benefits like being more alert."
Justin Tan, 53


What is the I Quit Programme?
The I Quit Programme now provides even greater support on your journey to a smoke-free life.
Sign up now and receive a personalised quit journey, based on your lifestyle, habits and level of smoking dependence!
Answer 6 short questions
here
so we can understand your smoker profile better.
A personalised quit plan will be created for you based on smoker profile.
Click on your preferred journey and sign up
for it!
Embark on the I Quit Programme!
Depending on your journey, you can stay on track with:
   Daily SMS tips
   Calls from trained QuitLine Advisors
   Free face-to-face counselling session* (subjected to prevailing social management measures) with a pharmacist

*Limited slots available. Terms and conditions apply.
Scroll down to learn more about the different quit journeys.
Personalised Quit Journeys
Click the 3 options below to find out which personalised journey works best for you.
An SMS-based programme. Great for those who prefer a self-directed journey.
Daily text messages for 28 days
Optional QuitLine call
2 text messages every month
1 call from QuitLine at the end of 1st month, 3rd month, 6th month and 12th month
A mix of SMS and phone counselling. Great for those looking to balance self-directed quit efforts with additional support
3 text messages every week
1 QuitLine call every week
2 text messages every month
1 call from QuitLine at the end of 1st month, 3rd month, 6th month and 12th month
A face-to-face counselling-based programme. Great for those who prefer to go smoke-free with dedicated attention.
2 text messages every week
3 face-to-face counselling sessions at pharmacies* (subjected to prevailing social management measures) and 3 telephone follow-ups (over 6 weeks)
*Sessions are conducted once per week. This is known as the Start to S.T.O.P. (Speak to Our Pharmacists) programme, and is championed by Pharmaceutical Society of Singapore at selected retail pharmacies (Guardian and Unity). Limited slots are available.
2 text messages every month
1 call from counsellor at the end of 1st month, 3rd month, 6th month and 12th month

Get rewarded after 28 days
Complete the I Quit Programme, have your smoke-free status validated and redeem a HPB eVoucher worth $50 on the 28th day.
Keep going and you'll also receive eVouchers worth $30 and $20 at the 3-month and 6-month marks respectively!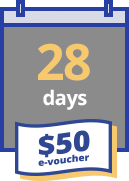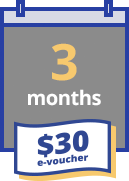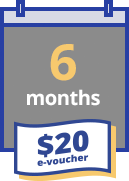 How to redeem your rewards
Step
02
At each milestone of your I Quit journey, reply
Quit Yes
and validate your smoke-free status within one month by taking a
verification test
.
Step
03
Upon validation of your smoke-free status, your Quit Rewards will be issued into your Healthy 365 app e-wallet.
Please click here for the full terms and conditions.
Stay involved
Share your journey with the I Quit Facebook community, and pick up new tips to stay smoke-free.
Join our community
What kind of support is available for me?
Everybody's quit journey is different. For some, it takes one try, and for others it takes many. But you are not alone. Whether you need advice on managing your cravings, or just a listening ear, we're here for you. To begin, check out these resources below.
Pharmacies
At participating pharmacies, you will be able to sign up for the I Quit Programme and receive a personalised quit plan, plus face-to-face counselling (subjected to prevailing social management measures) under the Start to S.T.O.P. (Speak to Our Pharmacists) programme.
Find out more about the Start to S.T.O.P. programme, which is championed by Pharmaceutical Society of Singapore at selected retail pharmacies (Guardian and Unity).
Start to S.T.O.P. (Speak to Our Pharmacists) Centre – Pharmacists here provide a full-range of support for the I Quit Programme including a Face-to-Face quit smoking programme championed by the Pharmaceutical Society of Singapore (PSS) Community Chapter.
I Quit Touchpoint – Pharmacists here can provide general information about the I Quit Programme and assist you with the I Quit Programme registration.

QuitLine

If you need a little more motivation, you may also talk to our trained Quit Consultants at:
Community
Share your journey with the I Quit Facebook community, and pick up new tips to stay smoke-free.
Join our community
SINGAPORE 689688
To begin, let us get to you know better. The form will take just 3 minutes to complete.
Sign up